Who first brought coffee to Vietnam?
Cà phê is how we call coffee in Vietnamese. It sounds like Café in French. This is not a coincidence, because it was the French who started the history of Vietnamese coffee.
Voila!
In 1857, Arabica coffee trees were planted by French Catholic priests for the first time in some provinces in North and Central North, Vietnam. Until 1865, the French government built many coffee plantations to scale up the production.
At that time, coffee was a trendy and valuable drink over the world, especially in Europe. Someone called coffee under a luxury name: BLACK GOLD. That would be why they insisted to scale up this tree in Vietnam.
Unfortunately, the weather and soil in the North were not compatible with the living conditions of Arabica coffee spicy, the yield did not please France. 
Therefore, the French government brought other coffees consisting of Robusta and Exelsa to Vietnam to try another chance. They also expanded coffee areas down to the Central Highlands and Southern provinces in Vietnam. 
Why is Robusta a vedette of Vietnamese coffee?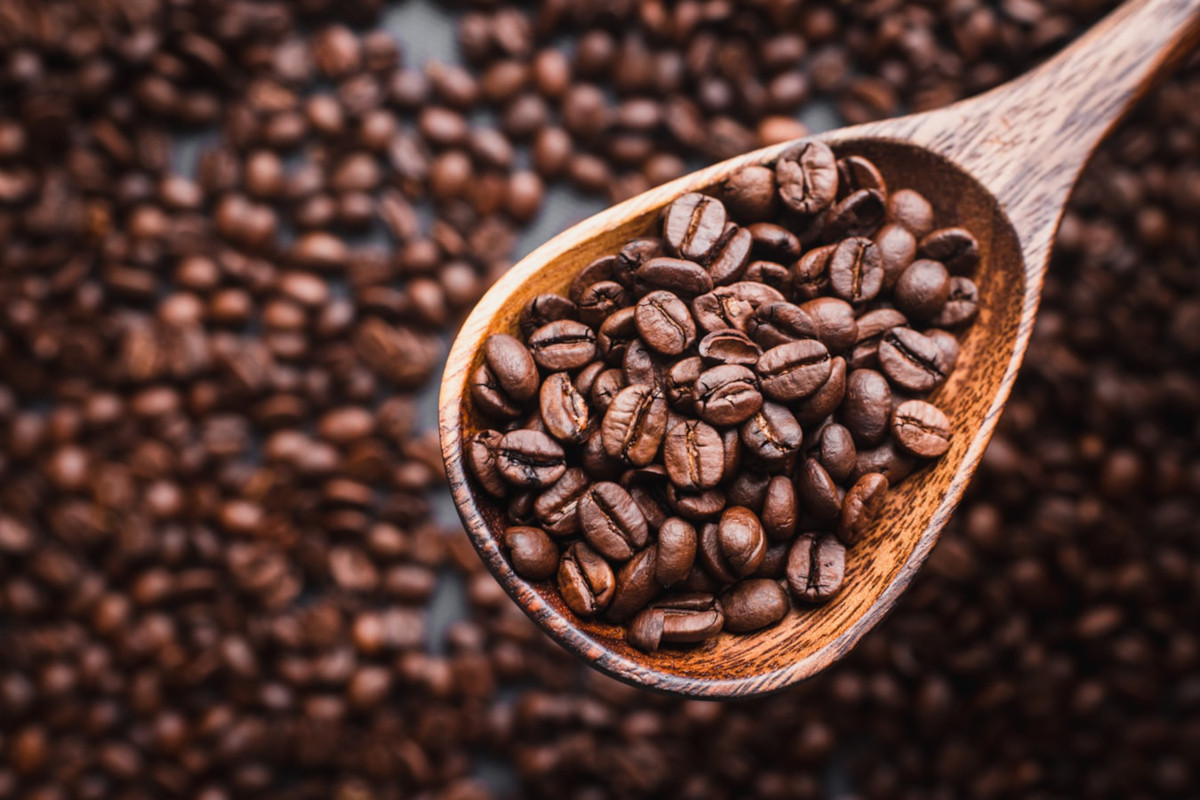 Following the story above, in contrast with Arabica, Robusta coffee brought surprising results as it is more suitable for the climatic and soil conditions in the new lands than Arabica.
From that moment, Robusta coffee Vietnam has become a star. This type of coffee has the largest coverage nationwide. Vietnamese people also produce and drink a lot of Robusta coffee.
After the Vietnam War, the Vietnamese government instituted a massive coffee production program with a majority on Robusta. Vietnamese coffee, with the lion's share of Robusta, becomes one of the main pillars to help recover Vietnam's economy.
In the 2019/20 production period, Vietnam produced 30.2 million 60-kilogram bags of Robusta coffee. This made Vietnam become the second-largest coffee exporter worldwide in terms of quantity just after Brazil in 2020. (Source: Statista)
Where is the largest coffee area in Vietnam?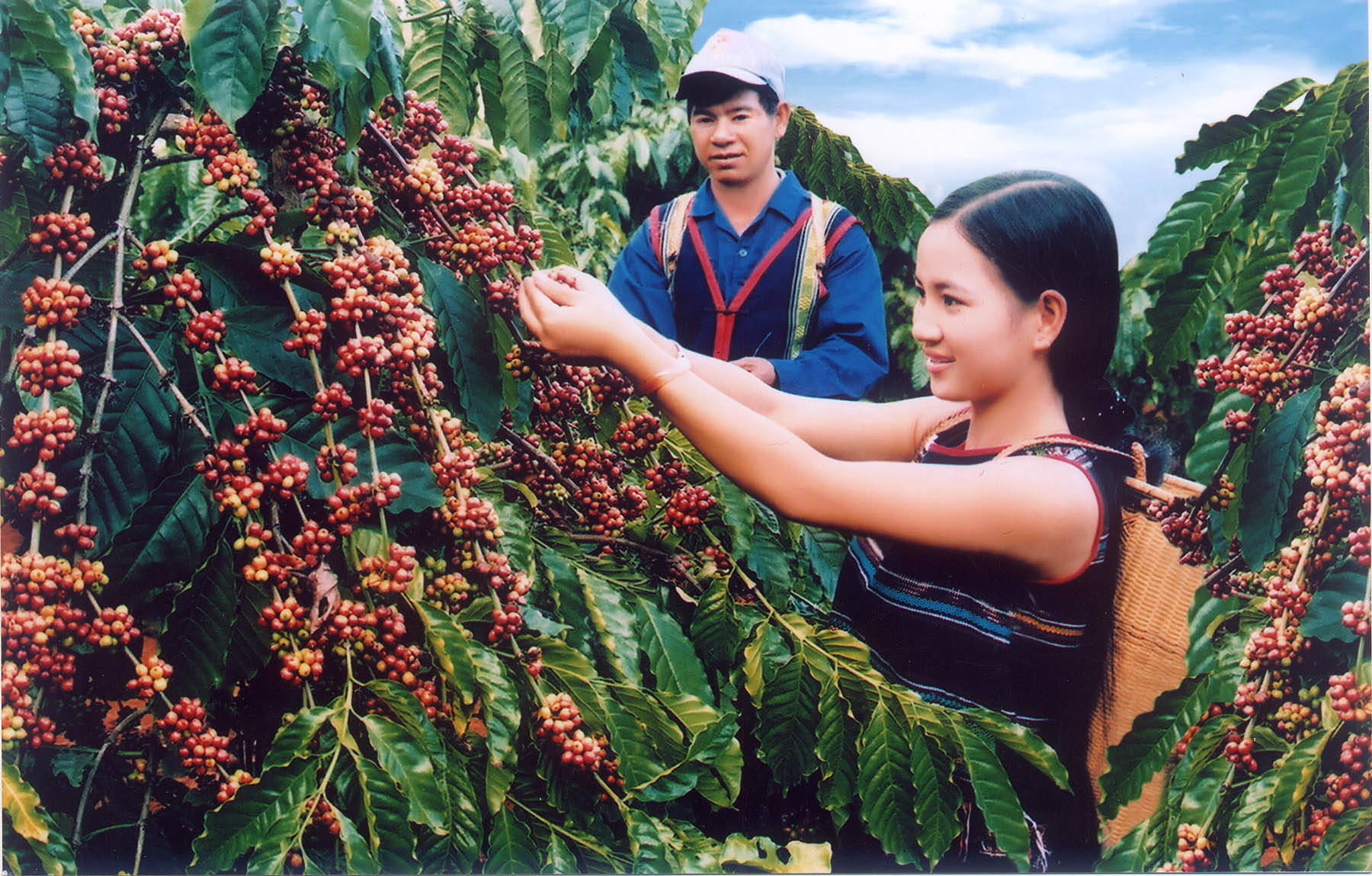 Nowadays, coffees are planted in many different places from North to South in Vietnam. However, the Central Highlands (Tây Nguyên) is the largest area of growing and production of coffee, especially Robusta.
Thanks to bazan red soil with fertile characteristics and tropical climate, this area has the ideal natural conditions for the development of Robusta coffee trees. 
Some province in the Central Highlands including Dak Nong, Kon Tum, Gia Lai, especially Buon Ma Thuot – Dak Lak are considered the biggest Robusta coffee granaries in Vietnam.
Along with the strong expanding of Robusta, Arabica coffee has been growing significantly in temperate climates like Lâm Đồng (around 240 km to the east of Ho Chi Minh city) and Northwest region.
The Vietnamese are working hard to help Arabica coffee grow its reputation as its big brother "Robusta".
Why are the Vietnamese passionate about their coffee?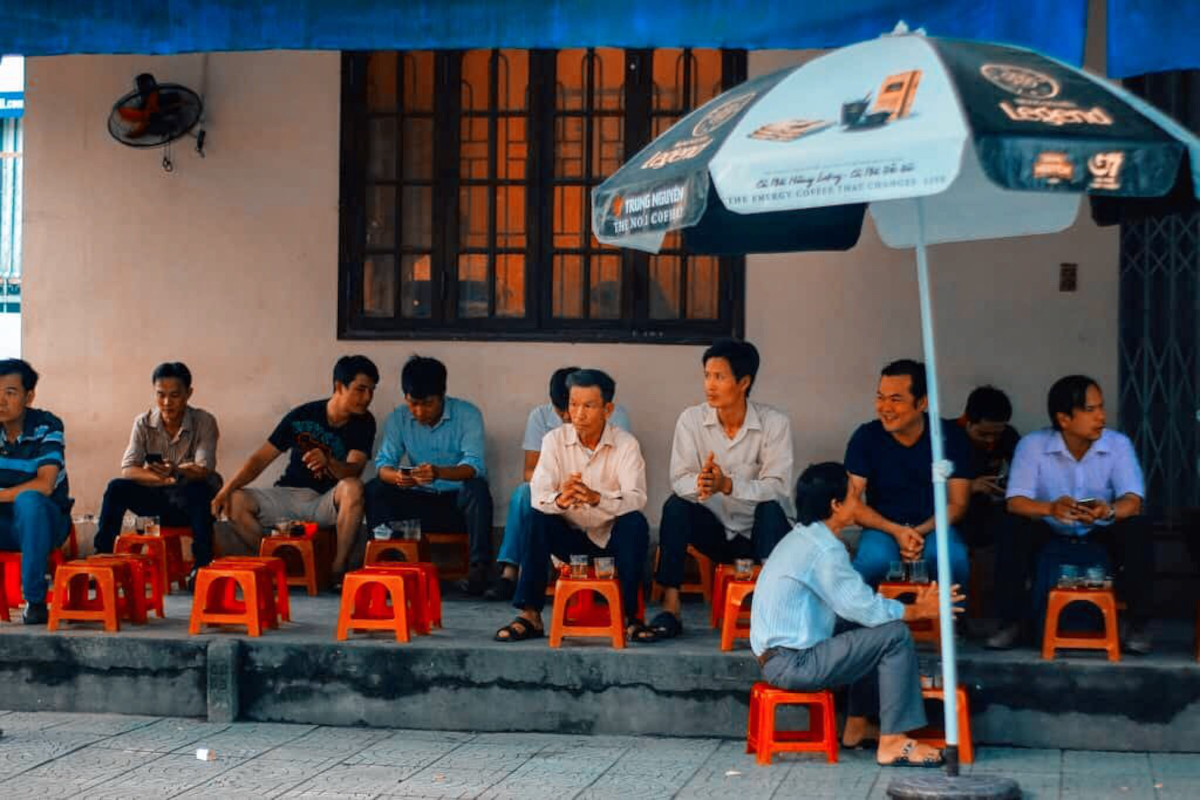 We don't remember exactly since when we did fall in love with coffee, but we are sure that coffee now becomes an indispensable part of our daily life in Vietnam.
Many Vietnamese people have a strong love affair with coffee. We like drinking it every day as it's delicious and a source of active energy. It's really not fulfilled to start a new day without a glass of coffee.
The special taste, strong – dense – bold, is one of the key elements that keep us stay loyal to Vietnamese coffee. That's why it's not easy at all to switch our love to the other coffees.
Furthermore, coffee is far beyond a beverage in Vietnam, it becomes a culture that everyone can feel belonging to. No matter who you are, where you come, how much money you have, with coffee you are always welcome.
Appearing in a corner and throwing yourself to enjoy every single sip of Vietnamese coffee is an experience that is difficult to explain in words. Coffee brings conversations and connects people to others. Being with coffee, we seem more open and easy to start sharing.
With Vietnamese people, coffee is also a symbol of the nation. The fact of being the second leading coffee exporter in the world makes us proud and therefore our love for this drink becomes even stronger.
The first time I drank coffee, I wondered why people would like a bitter drink like medicine. Only later I did realize that the bitterness at the beginning is just a test for those who are patient enough to deserve the whole reward from coffee.
Personally, I have a big love for coffee in general, and Vietnamese coffee is on the top of the list. I drink it every day and become such a loyal fan.
When packing my stuff to prepare for my flight to France, 4 packs of Vietnamese coffee and some phin filter were the very first items that I put in my luggage.
Well I am curious to discover French and Italien coffee too, but I also need coffee originated from Vietnam to take care of my soul in the transition time 🙂
I don't know if being Vietnamese makes me have a bias for Vietnamese coffee, but after more than 3 years of studying and living in France and drinking different coffees, to be honest, my love for Vietnamese coffee remains unchanged.
Besides, Vietnamese coffee is more special to me than the other drinks not only because of its flavor but also because it did play a nice role in highlight milestones of my life.
When I need to concentrate and think thoroughly about important decisions such as which university I want to enter, what job I would like to chase in my life, what country I want to study abroad, etc., coffee is with me all of the time like a best friend giving me energy, ideas, and encouragement.
Furthermore, the smell of Vietnamese coffee often reminds a lot of beautiful memories with my friends, colleagues, and family. A catch-up with a close friends; a chat with my staff after work; a talk between my dad and me with a thousand random topics and laughing at nonsense joke.
Appeared in Vietnam since 1857, Vietnamese coffee still remains its sexiness to millions of people not only in Vietnam but also over the world.
The unique experience of drinking Vietnamese coffee is worth discovering. If you are a coffee lover, you should try Vietnamese coffee once in your life. I bet you would like it. Don't hesitate to let me know your thoughts after trying it 🙂
Also, if you are a big fan of Vietnamese coffee and would like to learn more about it, don't miss the article What makes Vietnamese coffee taste different?
Many articles in the Vietnamese drink series will be published soon. So, stay tuned!
If you would like to stay updated with the latest content, ensure to subscribe to the AMA Vietnam blog today 🙂