Even though I was living in Ho Chi Minh city for 10 years, this is the first time I am writing an article about it. I should have done it earlier as this city is so awesome. A sweet town and a second home!
Also known as Saigon, Ho Chi Minh city has a bit of everything. If you just have one day to visit Vietnam, I would recommend you to go there. This city will show you almost everything about Vietnam.
Normally, you might not fall in love with Saigon at first sight. But if you make more effort, spend more time to discover the city, you would love it as I do. 
1. A vibrant city for challengers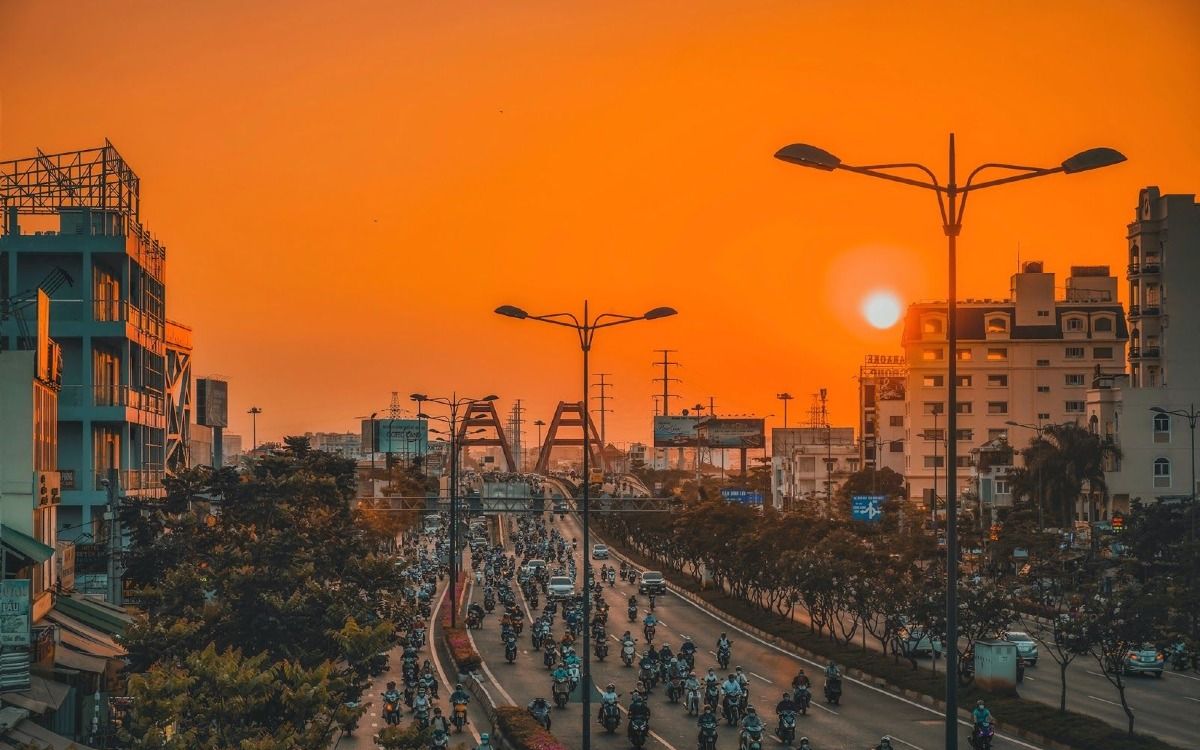 Ho Chi Minh city is known as the city that never sleeps. It's lively, it's noisy and sometimes complicated. From dusk to dawn, you can always hear some sounds. Silence is a luxury in this city. 
Therefore, if you have a taste of a peaceful vacation, Saigon might not be a good choice. From around 4 am, some people start working, the sound of life begins even before the sun wakes up.
Soon after, hundreds of motorbikes will land on the road. Loud horns from vehicles, the noise from people talking, trading on the sidewalk, etc. All create a special chord. Each day is a different melody, very unique, very Saigon.
When the night covers, the city turns to another version. Still vibrant but with entertainment and fun.
2. Saigon by night is a gift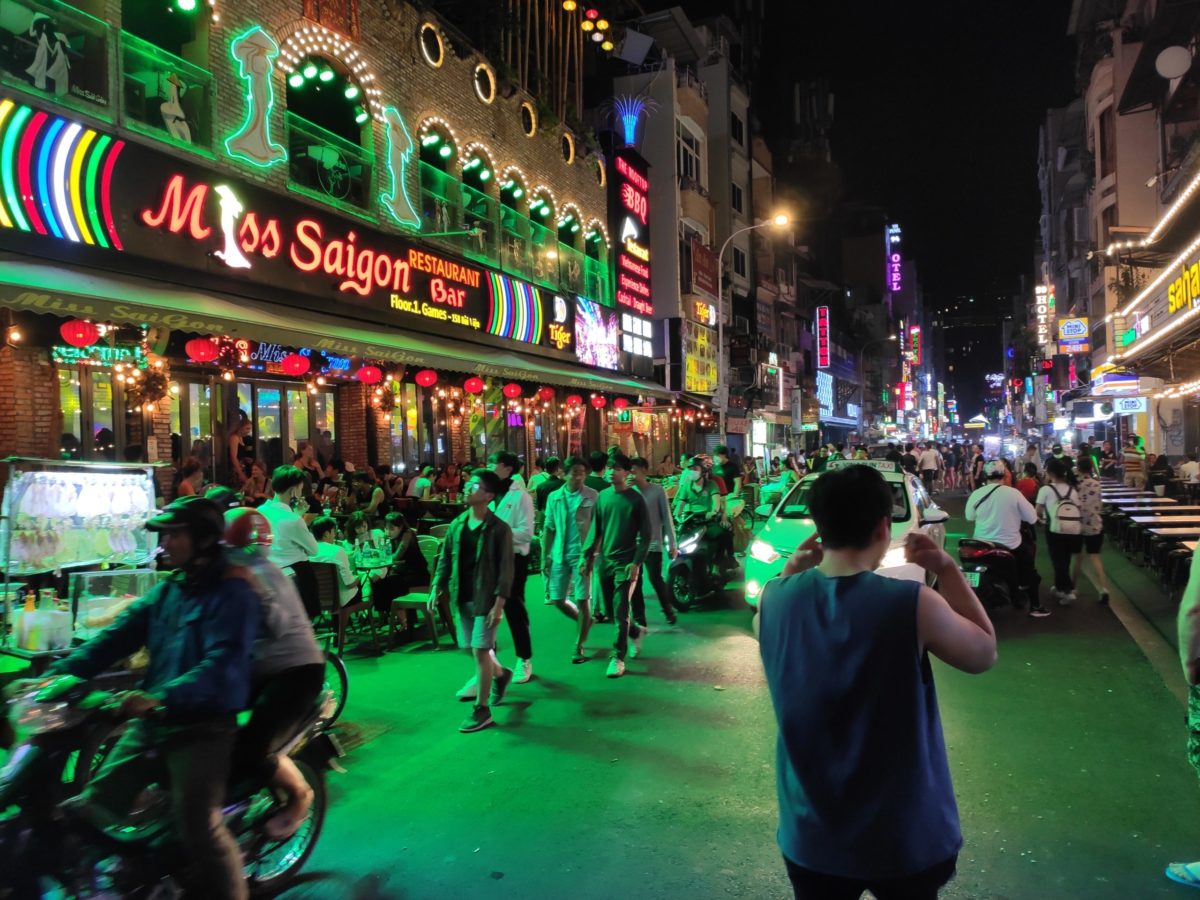 It's easy to have fun in Saigon, especially at night. Just put your foot out of your door, you can have everything you want.
From food, drinks, local markets, walking streets, karaoke, bars, pubs, nightclubs, they are there for you. The rest is you and how much energy you have to dance with the city.
You can start your night adventure with some street food, just cuddle your stomach before a long amazing night. Then taking a walk around the city to discover the local life.
Having some drinks would be a great option to go next or jumping to a Karaoke. Vietnamese people love karaoke. If you have a chance to go with them for that, let's take it without any hesitation. Because there's a lot of fun to do with locals. I am pretty sure you would like it.
Ending up your night journey in a bar or nightclub would be cool. You would have fun and yolo there 🙂
Last but not least, if you finish your party at 5am and you are starving to death, many convenient stores operated 24/7 and small food kios with amazing hot soup around will save your life.
You cannot imagine how great the feeling is. That makes me love Saigon very much. This is something I could not find in France. Even Mc Donald in this country closes their stores before midnight.
That's why I said "Saigon by night is a gift". It takes care of you, treats you well, and makes you happy.
3. Saigonese are the most friendly and helpful people I ever met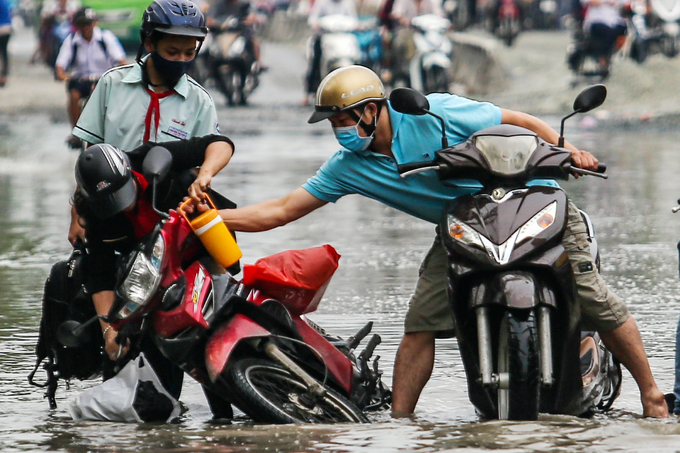 I have been to many places in Vietnam and some countries around the world, met many people and realized that Saigonese (người Sài Gòn) have many great characteristics that I really appreciate. That's why I spent almost 10 years living in this city.
First of all, Saigonese are super friendly and welcoming. I come from a tiny village and used to be a timid girl. But people here welcomed me, accepted me, gave me a great job to do and made me more confident.
Furthermore, they are very helpful. As you may know, we have many different accents from North to South. I was born in Binh Dinh and therefore I have a heavy local accent from here. People barely understand what I talk about. It was really a trouble for my social life.
However, over time, people in Ho Chi Minh city helped me improve it and included me with amazing colleagues and new friends. So I can now speak two different accents: one from Saigon and one from Binh Dinh. 
In addition, if you get lost in Saigon without a map, Saigonese will be your map. They will spend their time giving you directions as detail as possible. They even create a manual map in front of their place to guide people.
Last but not least, they are generous. This personality seems to have become a specialty and identity of Saigonese. They are willing to share with you what they can share. They are willing to help you if they can help.
4. Food in Saigon is absolutely wonderful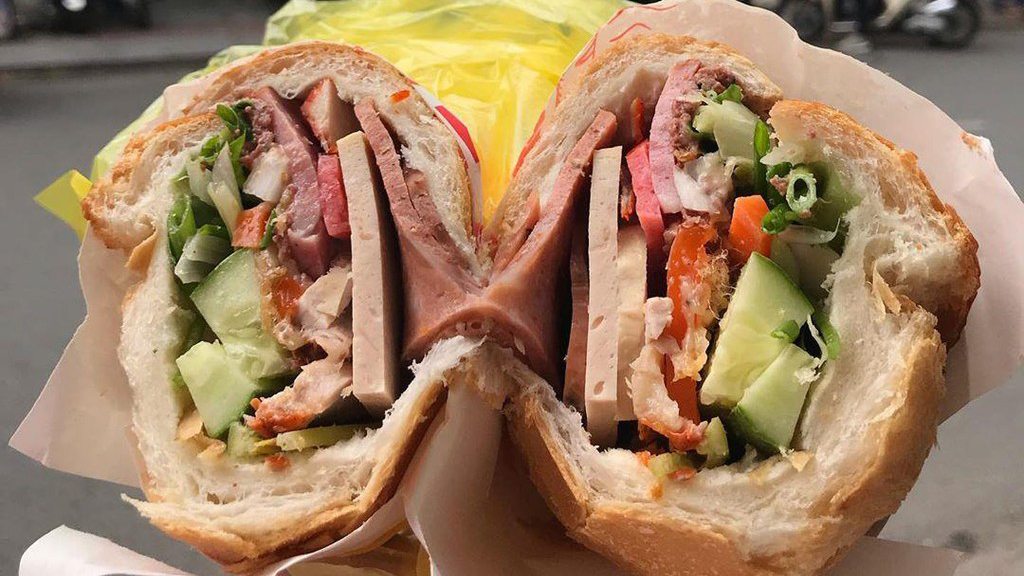 One of the reasons that makes me fall in love with Saigon so fast is the food. I do love cooking but to be honest I rarely cooked while living in Saigon. Why?
Because I always had my favorite food available around me. It's delicious, convenient, and affordable. In case you are too lazy to move your ass, you can definitely order food online. So at the end of the day, there was not a lot of motivation for home cooking.
In general, you can find whatever you want to eat in Ho Chi Minh city.
From a wide range of tasty local food such as Bánh Mì Sài Gòn (Saigon bread), Bún Bò Huế (noodle beef soup originated in Hue), Hủ Tiếu Gõ (street noodle), Hột Vịt Lộn (balut), Gà Nướng Lu (chicken grilled in jars), Lẫu (hot pot), etc to Western food, Indian, Korean, Japanese, Thai, etc.
I would say Saigon has everything.
5. Sidewalk culture and proximity in Saigon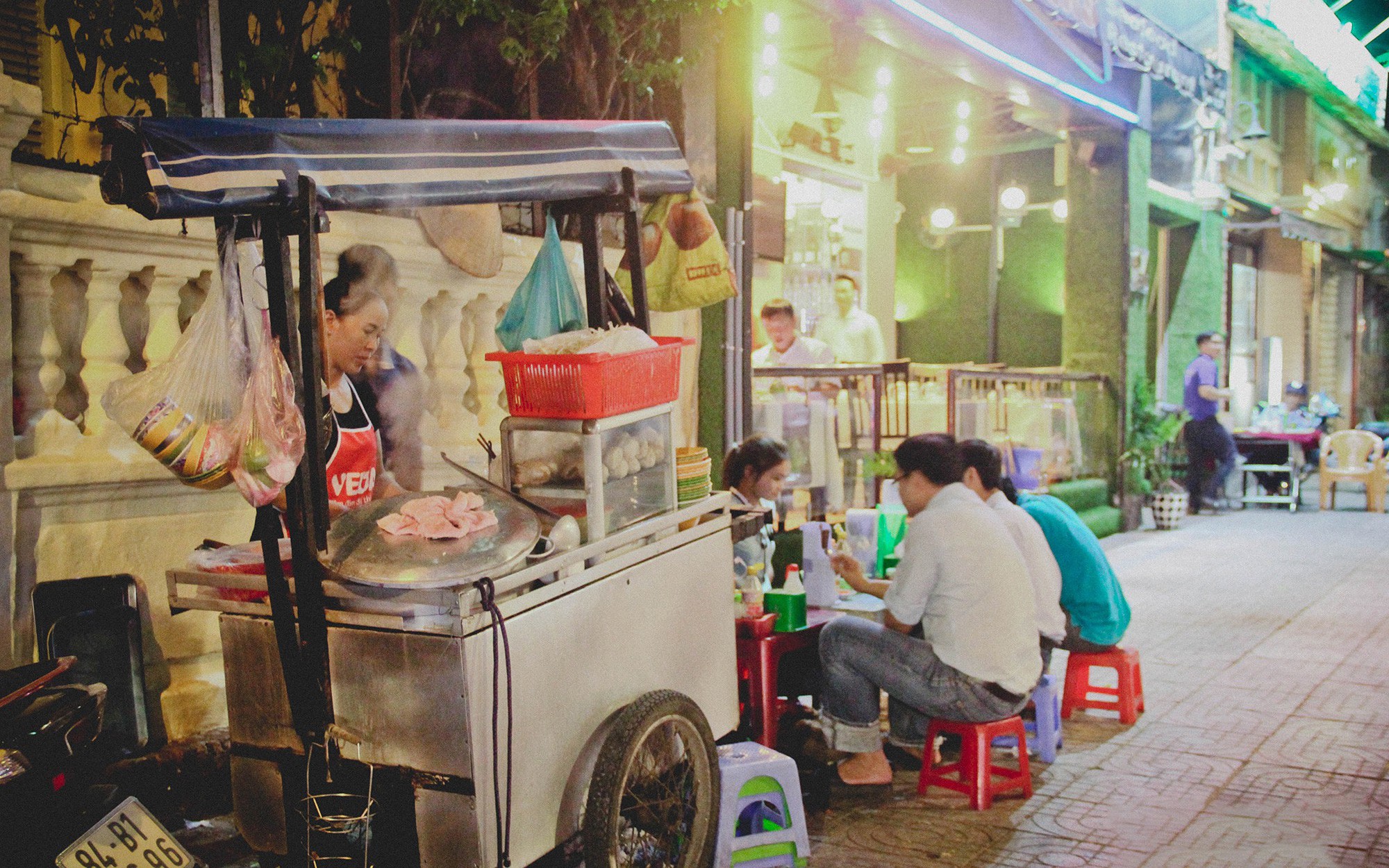 Since I went to France, what has left me the most about Saigon are not the high-rise buildings nor Ben Thanh market but the idyllic image from "xe Bánh mì di động" (the bread carts), xe Hủ Tiếu gõ (Hu Tieu knocking-carts) on the roadside. That's Saigon in me.
I remember that every morning I stopped by a mobile bread shop to have an amazing Banh mi Saigon for my breakfast. I also often had my dinner by a bowl of Hu Tieu noodle soup with just VND 15 000 (~ EUR 60 cents).
I have money to effort something else but I prefer the feeling of eating local soup from small family businesses on the pavement, talking with them, and enjoy the fresh air outdoor.
Plus, the great thing is, over time, the owner knows me by heart. They know what I like and dislike for my bread or Hu Tieu soup. So, instead of saying exactly what I want, I just simply ask "như cũ nha cô" (same as before).
And so on, this creates a beautiful sidewalk culture among people living in Saigon. From strangers, we got to know each other and became friends no matter who we are.
6. Traffic jam is another specialty of the city
If you first arrive in Saigon, you could be shocked by traffic jams and thousands of motorbikes moving densely on streets.
Motorbikes are the most common transportation in Vietnam. Almost every family has at least one unit. The number of this vehicle increases by time but the width of streets are fixed. It's easy to understand that we have heavy traffic jams during peak hours in big cities, especially Ho Chi Minh city.
At the beginning, we complained. Until now, we still keep complaining but we get used to it. Over time, traffic jams have become a familiar identity of the city.
Obviously, no one likes traffic jams. It's stuck, it's noisy, it's annoying. On the other hand, it teaches us how to move smartly.
If you visit this city, don't forget to challenge yourself by driving a motorbike. You would grow a lot of skills thanks to this experience.
For example, if you are in a hurry, you have to be creative to find a way to escape. If you want to cross the road in Vietnam, you need to learn how to be patient and observe carefully. More importantly, you need to learn how to manage your stress under a hot temperature and drive well.
7. Every alley in Ho Chi Minh city is a story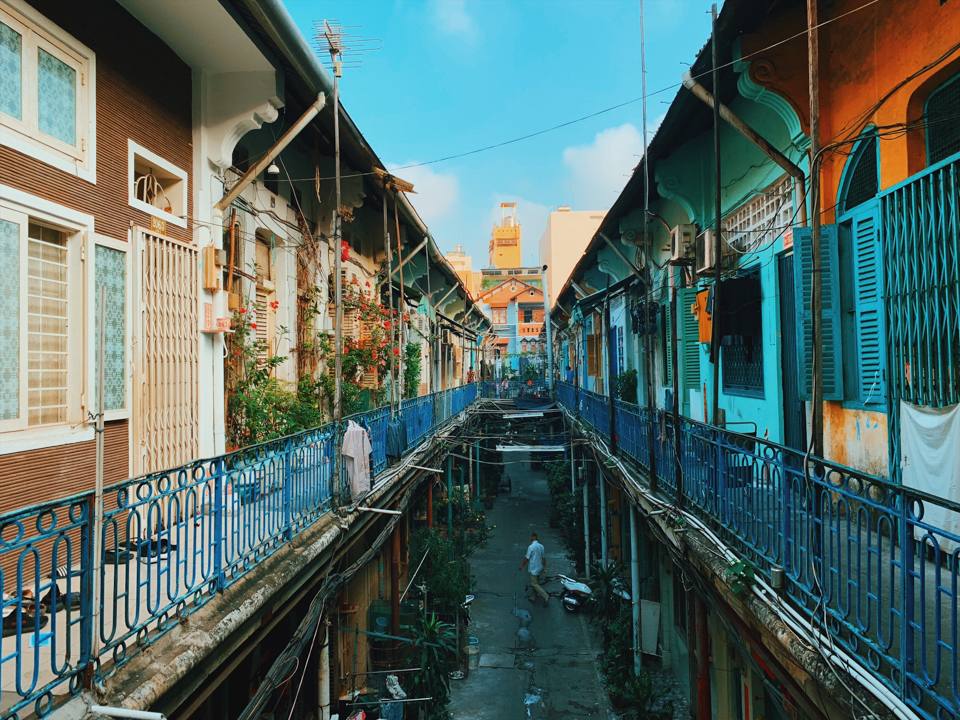 If you would like to visit the city like a local, you need to make an effort to discover life in tiny alleys in Saigon. Each alley is a different community and has its own story. They are bonding with each other and share common values.
The alley can be boarding houses for workers from other provinces. It can be a residential area of Saigon people where their whole family has been living from generation to generation. It can also be the living quarters of the Chinese. It can be the rich neighborhood in the city, etc.
All of them make the city very special, diversified and interesting. 
8. Saigon is a hub for transportation
Saigon is the biggest city in Vietnam. There's no wonder that it's a very important hub of transportation for you to go anywhere conveniently either domestic or international.
In the city, there is Tan Son Nhat International Airport which is the busiest airport with the highest handling capacity in Vietnam. From Ho Chi Minh city, you can basically go anywhere in the world.
Apart from planes, we also have trains and buses directly connecting Ho Chi Minh city to the rest of the country. Besides, the operating frequency is very often, almost daily. Therefore, you are able to adjust your schedule flexibly.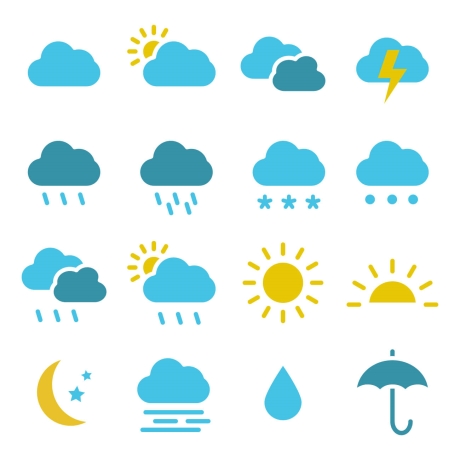 We don't have winter in Saigon. Unlike Hanoi, the city clearly does not have four seasons. There are just 2 seasons in a year here: the rainy season and the dry season.
The rainy season normally takes place from May to November. The weather in this period is one of the most unpredictable things. Within one day, you can experience many different movements spontaneously.
The rain pours down heavily, then suddenly the sun rises, then the clouds pull to the dark, then the sun comes up again, then it rains again, the wind comes and then the sun is dry.
That's why you might sometimes get lost in terms of season as the weather here seems to be hacked. If you are not a big fan of getting wet suddenly during your trip, equip yourself with a raincoat or an umbrella.
The dry season starts from December to Apr. I would say you will love it as it's sunny almost all of the time. However, the temperature sometimes climbs passionately without a pause, the heat could burn you. Treat your skin with some sun cream before going out.
As a second home, Saigon is very special to me. I love it for its good and bad sides. I know it's not easy to like this city immediately, but when you do, you are really in it.
If you visit this city one day, take your time, discover the city in your way and you would find something interesting and special here like the way Saigon treated me.
I hope you learn something new about the biggest city in Vietnam. I hope you like it and don't hesitate to ask me if you have any questions.
By the way, this article is just a small confession of my own about Saigon. There will be many articles on many other interesting topics of this city will be published soon. So, stay tuned!
If you would like to stay updated with the latest content, ensure to subscribe to the AMA Vietnam blog today 🙂