Why is Vietnamese coffee so strong?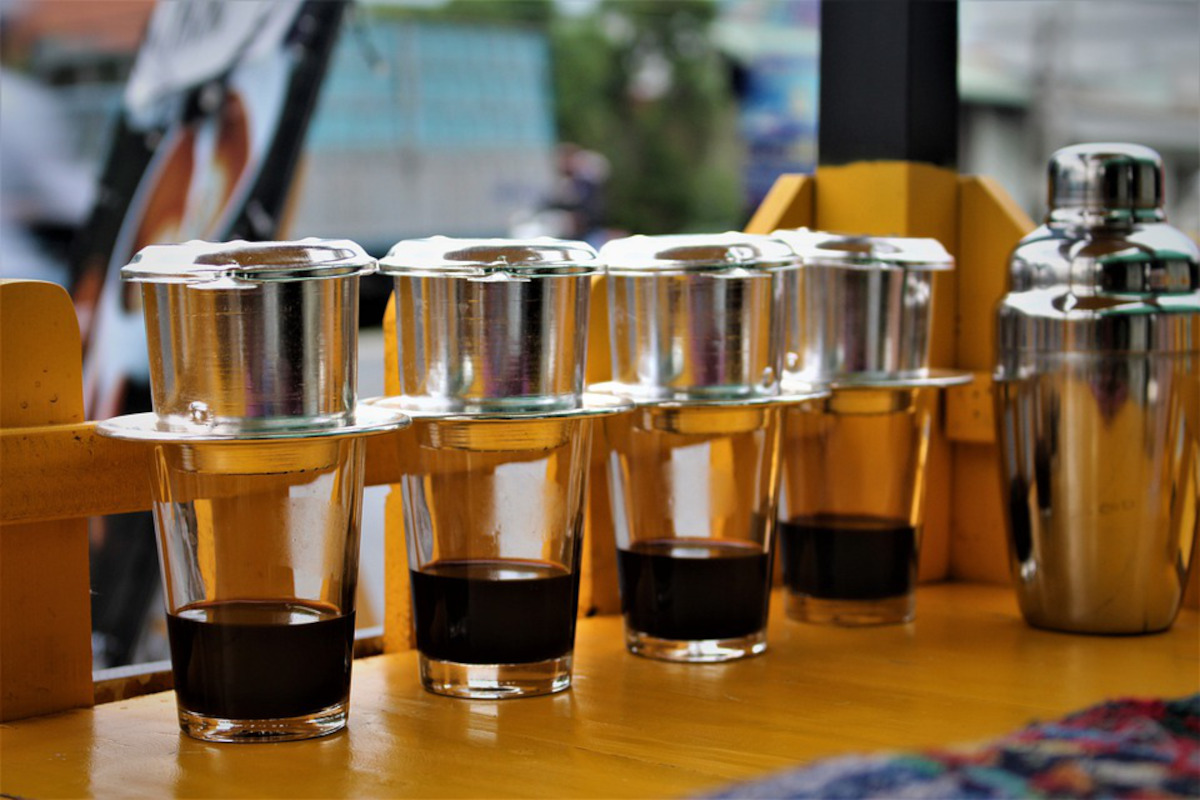 Vietnamese coffee tastes strong because it has more caffeine than the others. And we love that.
Black – strong – dense – bitter is most likely a must-have for a good coffee according to traditional perspective of Vietnamese people. The blacker – the stronger – the denser – the more bitter, the better coffee.
That's why we drink more robust coffee than arabica.
Robusta coffees are roasted slowly, the color will be darker and the caffeine content will be usually kept at a high level. This explains why Vietnamese coffee is so strong.
Just with some sips, it can wake up all of your senses, make you feel energetic, your brain becomes more active, and ideas suddenly pop up everywhere.
Your mood of drinking Vietnamese coffee will be like:

Worth trying huh?
In my opinion, the thing makes Vietnamese coffee different not only the tase but also its smell. It's very typical and clearly different from the coffees originated in other lands.
If you want to stay awake, stay focused, stay creative, and especially enjoy a new local flavor, a cup of Vietnamese coffee is my recommendation.
Tips to enjoy the Vietnamese coffee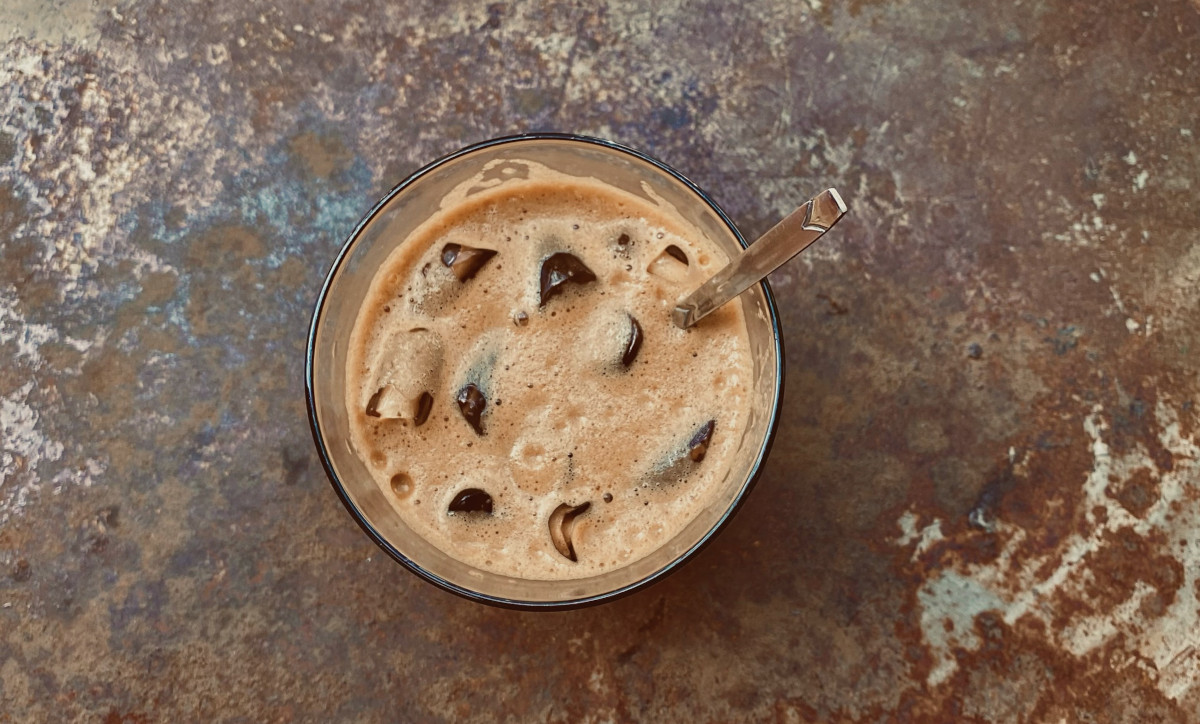 If you are not a big fan of a strong taste, don't give up too quickly. I have some tips for you here to enjoy Vietnamese coffee perfectly like a local.
Our robusta coffee is bitter and strong, but the smell and taste are amazing, especially when we mix it with some condensed milk and/or with some ice. This is a typical Saigon coffee style as well as my favorite recipe.
After the mix, the bitter flavor of the coffee will be balanced by the sweetness of condensed milk, ices make coffee fresher. And accordingly this harmonious combination makes Vietnamese coffee a masterpiece. That makes me a loyal customer of this coffee for more than 15 years.
In case you don't like coffee with milk and prefer a lighter one, you can definitely try our Arabica coffee which is well cropped in Lam Dong province. For those who love Arabic taste, I would say this will suit you well.
In addition, we have a variety of mixes between robusta and arabica to serve different preferences. You want to try Vietnamese Robusta but are still afraid it's too strong?
Let's try with the Arabica:Robusta ratio from 80:20 to 50:50 first, if you feel good with this, let the 100% robusta Vietnamese coffee surprise you then.
When you get used to Vietnamese coffee and ready to taste the strong one, let try a pure black coffee without any adding (no sugar, no milk, no ice). Let me know if it makes you "wow"!

MY NOTE FOR YOU:
* If you are not familiar with strong Vietnamese coffee, you should not drink it with an empty stomach. Otherwise, you might feel "drunk" coffee. Well, I guess you already know the feeling of being drunk!
* Better not to try it at night if you don't want to be awaken all night long and count sheep until sunrise.
Why does Vietnamese coffee taste like chocolate?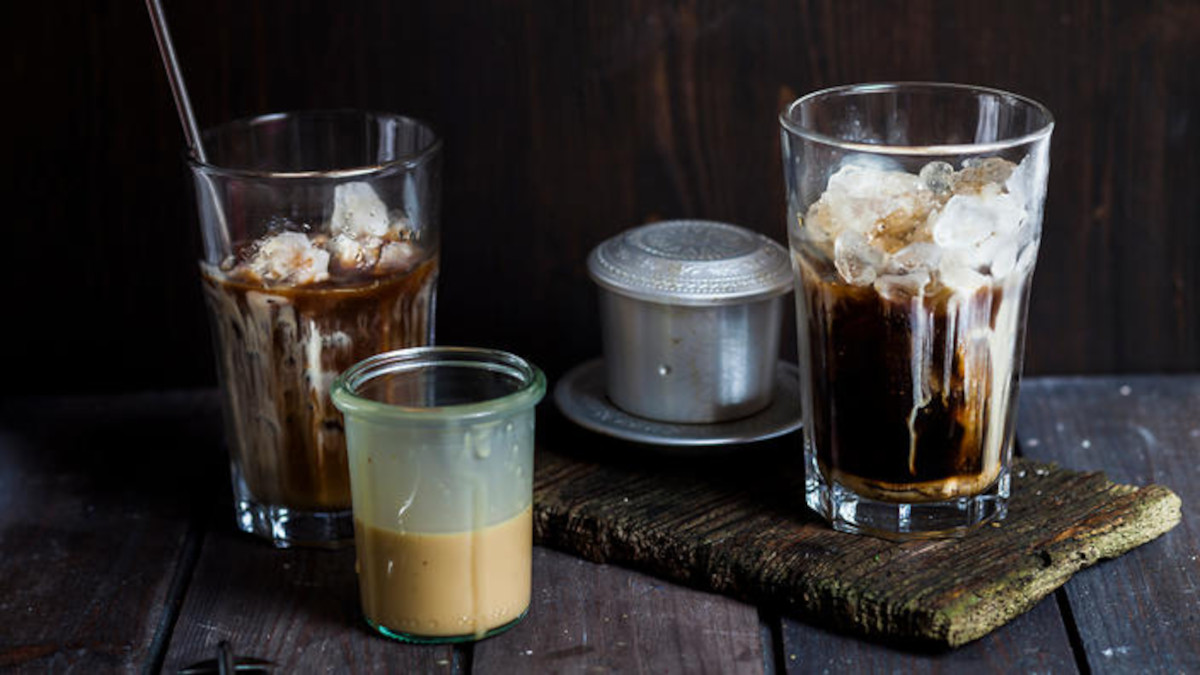 In Vietnam, apart from the original taste,  we also add a little of other flavors such as rice wine, salt, and butter, etc to enrich and diversify coffee during the roasting process.
If you sometimes see some oils on the surface of your coffee, don't be doubtful, it's normal. You might be also wondering whether adding other flavors will overwhelm and detract coffee savor from its original taste?
The answer is depending on the recipe of the coffee processors.
Normally I find that the flavor of the coffee will not go away, it still stays intact. You just feel a bit new taste from rice wine, salt, and butter. The version of mixing with butter will make the coffee taste like smooth chocolate.
Why is Vietnamese coffee so good?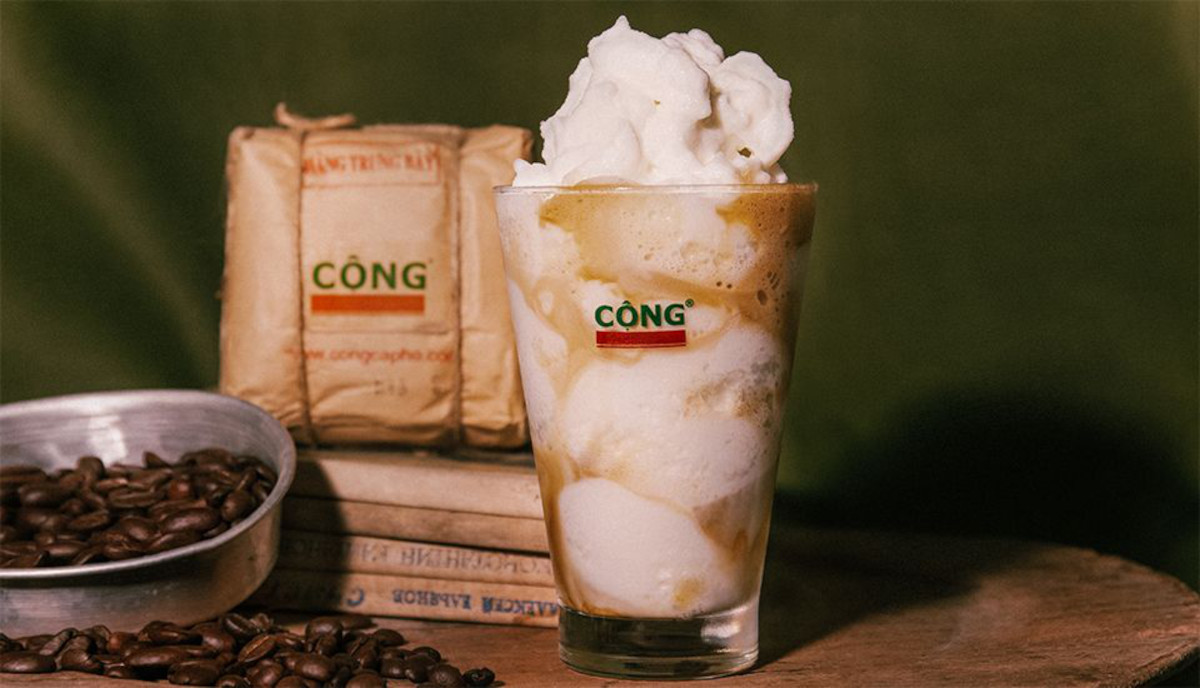 Nowadays Vietnamese coffee is not only famous for the quantity, as Vietnam is the second-largest coffee exporter worldwide, but also the quality. 
Vietnamese people have many ways to make our coffee richer and more diverse. Apart from the original type, we "mix and match" with different flavors to make the coffee tastier.
In addition, the level of caffein in the Vietnamese coffee is one of reason would make it so good. 
Last but not least, we also create many new versions to enjoy coffee in many different ways. Some typical names should be mentioned consisting of egg coffee, coconut coffee, weasel coffee. I will deep dive into these types of coffee in upcoming articles. Stay tuned!
Apart from traditional coffee, Espresso, Cappuccino, Macchiato, Latte, Mocha, Americano are also served in some coffee shops and Western restaurants.
Therefore, there are many options for you to choose, either you stay with the Western flavor or let yourself discover the amazing local coffee taste.
What is my favorite taste of coffee?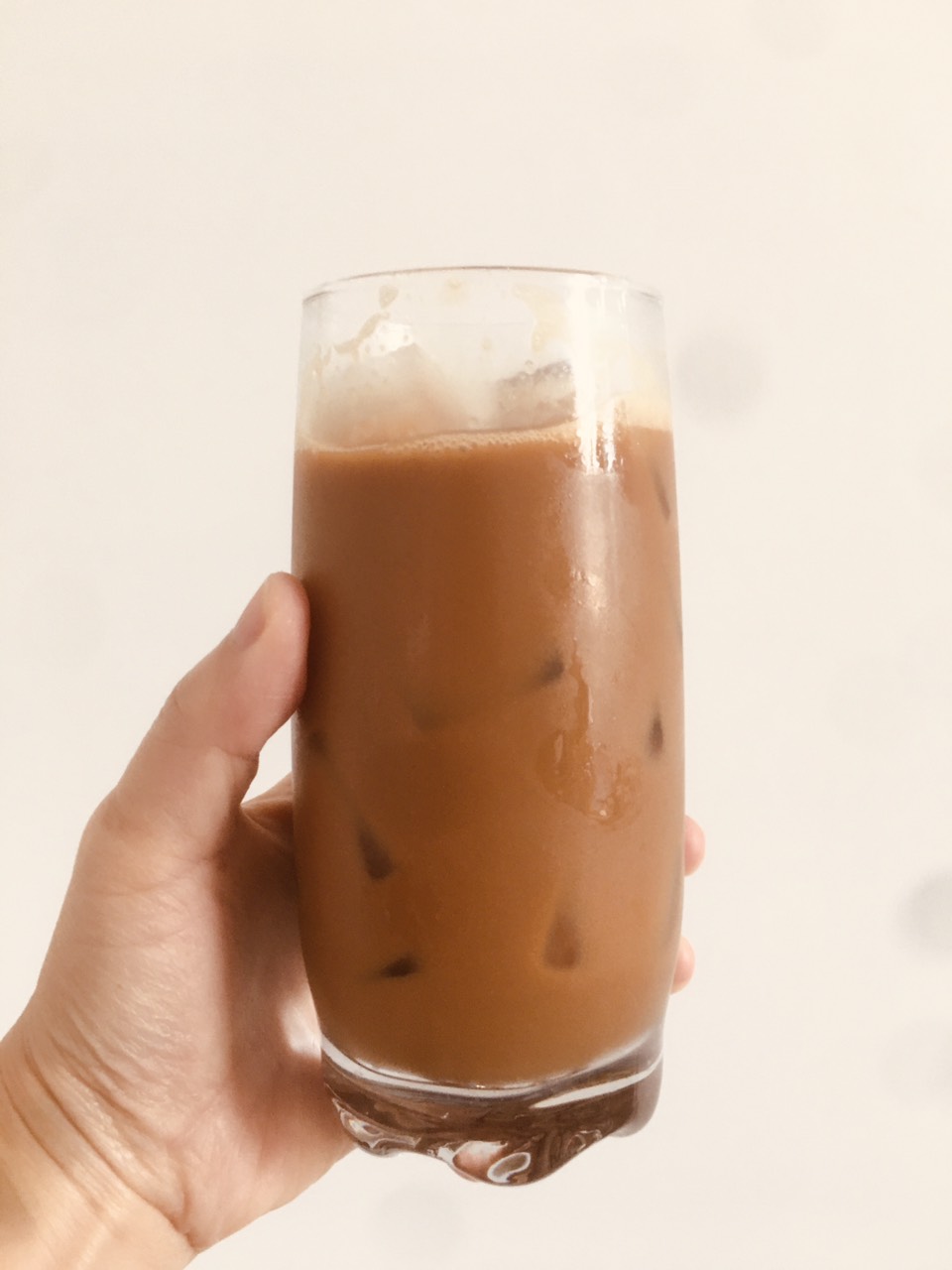 Vietnamese iced coffee is my ideal choice. When I was living in Vietnam, each and every single of my morning started with a glass of this coffee.
Different from the traditional preference of Vietnamese people, I am not a big fan of chocolate flavor. Also, a good coffee doesn't need to be too black, too strong, and too dense. As long as the finished goods can keep a balance of strong, bitter, and has a characteristic smell, it's perfect.
In particular, I prefer a ratio of 80:20 arabica-robusta because I like the mildly sour taste and aroma of Arabica. A little robusta will make the highlight for the whole combination.
Although I have been to France for more than 3 years, I still keep the habit of making homemade Vietnamese  iced coffee. Drinking coffee is not only a habit but also one of my favorite activities. 
And really, I enjoy it a lot.
You will like it too, it's about time
In February 2020, before the lockdown, I was lucky enough to come back to Vietnam with my partner and Thibault, one of my very good friends from IESEG.
It was the first time Thibault has been in Vietnam and tried Vietnamese coffee. We drank different types from iced coffee, hot milk coffee to the pure black one. And he definitely…………………loves it!
"I was surprised as Vietnamese coffee is so tasty. It's stronger than the coffee I normally drink in France, but I am fine with that. Under the hot weather, and iced milk coffee is just perfect. Believe me, you gonna love it!"
And my partner, Théo, he fell in love with Vietnamese coffee at the first try. He even sometimes keeps the habit of drinking coffee with some condensed milk and ice when he comes back to France.
"It's nice to try different types of coffee, especially coffee in Vietnam. I have been in Vietnam twice and never forgot to try cà phê sữa đá, cà phê đen đá, cà phê dừa, cà phê trứng. Some names sound weird but the taste is damn great. Can't wait to drink them again in Vietnam."
Dubbed as one of the largest coffee granaries in the world, it's interesting to learn more about Vietnamese coffee. Still curious about this Back Gold and want to discover its history and hidden facts? Don't miss Have you ever heard the story of Vietnamese coffee?
If you have ever tried Vietnamese coffee, I wonder if you like it? Feel free to share with me your experience in the comment below. Many articles in the Vietnamese drink series will be published soon. So, stay tuned!
If you would like to stay updated with the latest content, ensure to subscribe to the AMA Vietnam blog today 🙂