Vietnamese New Year, or Tet, is happening. As this is the most special festival in Vietnam, I've been fond of writing 3 articles about it.
If you missed those articles on Tet and are curious to learn more about it, I highly recommend you to have a lot at them:
And today with this article, I would love to share with you the Vietnamese New Year in visual rather than text.
As pictures speak louder than words, I hope that these photos below will bring Tet's atmosphere and our Tet happiness to you, no matter where you are now.
Enjoy and Chúc Mừng Năm Mới! 🙂
As a traditional Vietnamese national garment, it's obvious that Ao Dai is a common choice to wear during the Vietnamese New Year. 
From children to adults, from women to men, from traditional or modern style, Ao Dai always fits you well and makes you beautiful the way you are.
In my previous article What is the traditional Vietnamese food for Tet?, I've already shared with you a list of 9 typical yummy dishes. Not only how they taste but also the reasons why they are special for Tet.
The picture right below is what my friends and I cooked to celebrate the Vietnamese New Year in France.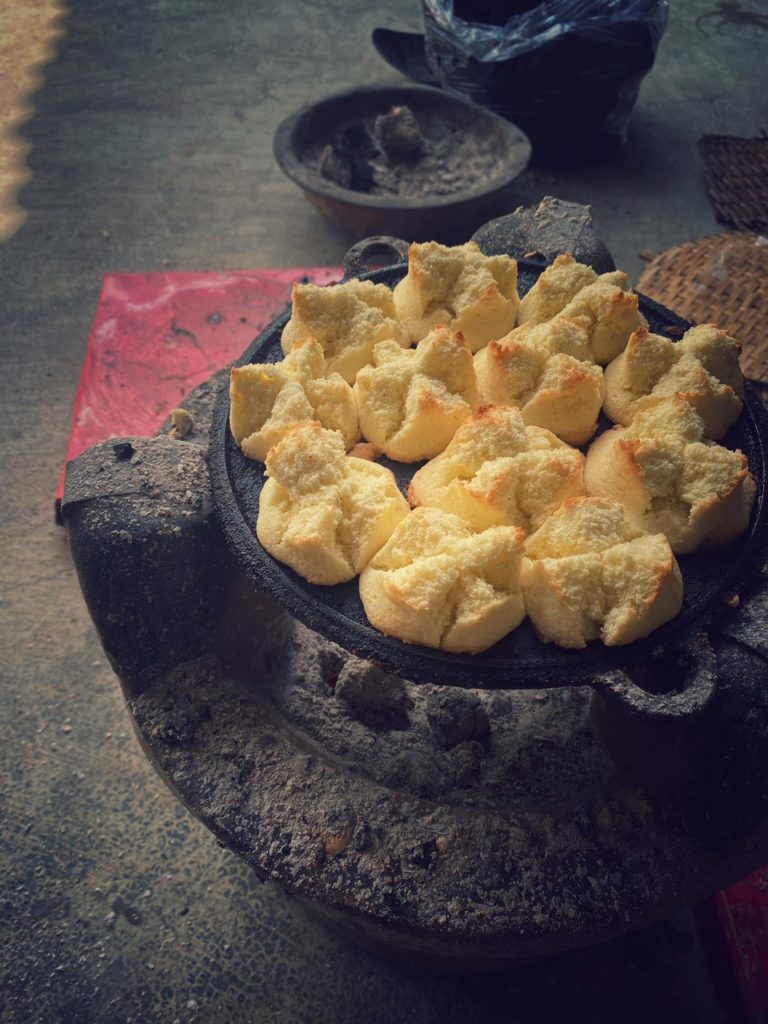 Li xi Tet is one of the indispensable activities during the Vietnamese New Year. Especially for children, it's beyond a gift. The feeling of opening a lucky envelope and discovering how much they could have, it's just amazing.
As its name "lucky money", Li xi Tet also symbolizes a wish for a lucky year to receivers. Btw, I received 30 euros for my li xi this Tet 🙂
Tet is time for family as well as friends. Here are some moments we gather all together to celebrate it whether we are in Vietnam or abroad.
As you might know, one of the most popular entertainments in Vietnam is Karaoke. And the Vietnamese New Year is the biggest festival of the year, there's no surprise that we sing Karaoke a lot during Tet.
Tet is very important to Vietnamese people. That's why we really spend our time welcoming it, enjoying it, and sharing it with our international friends.
After reading this article, do you know what are the 3 main colors of Tet? Tell me in the comment below 🙂
Feel free to let me know your thoughts and don't hesitate to ask me if you have any questions. Another article in the Vietnamese culture and traditions series will be published soon. So, stay tuned!
If you would like to stay updated with the latest content, ensure to subscribe to the AMA Vietnam blog today 🙂
You also might be interested​