Do I need a visa to travel to Vietnam?
One of the essential things to know before visiting Vietnam is the visa requirements. Unless you are a citizen of one of the countries that are exempt from visa requirements, you will need a visa to enter Vietnam.
🚨 Important notes:
✔️ Make sure to have your passport in a good shape. Yeah, it sounds obvious but trust me, my partner got rejected at the airport for the reason: his passport is too damaged.
✔️ If you have 15 days in Vietnam without a visa, ensure to book your flights precisely, to avoid staying in Vietnam for more than the time allowed.
✔️ Check carefully the requirements and apply for your visa in advance to avoid any last-minute hassle.
When is the best time to visit Vietnam?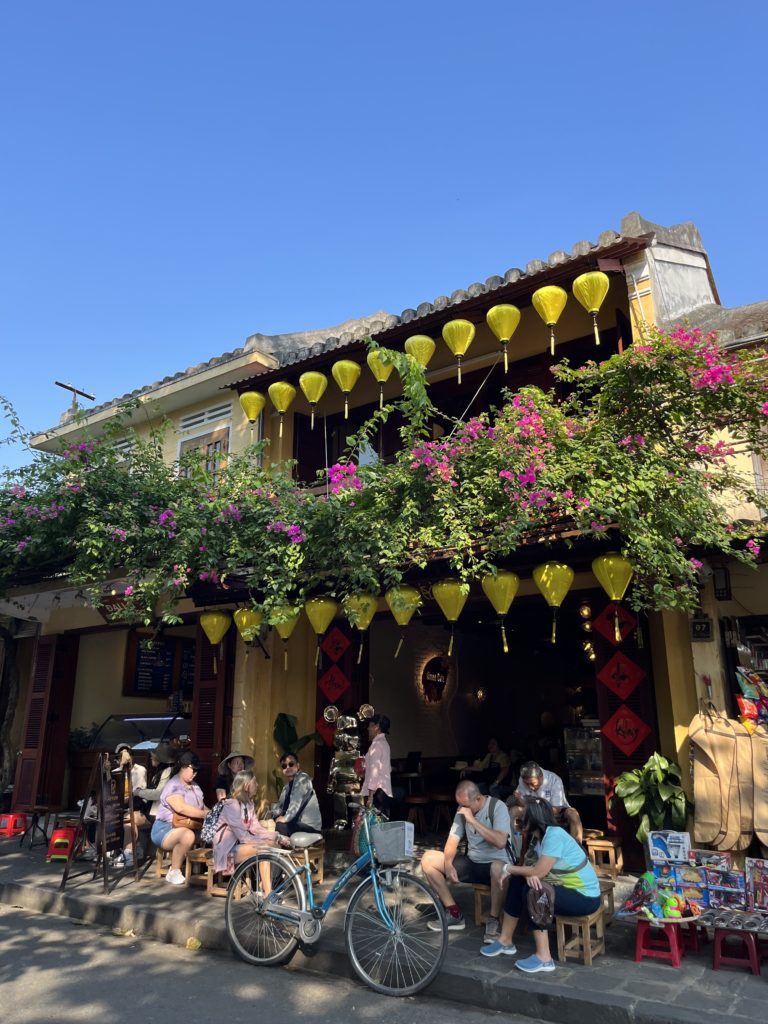 The weather is another important thing to know before going to Vietnam. That's why you need to check when it's sunny and in which season it rains. I guess traveling with a raincoat and an umbrella is not what you are looking for.
Generally, the best time to visit Vietnam is from March to April. However, as Vietnam's climate varies depending on the region and the time of year, find below the different suggestions for each region:
☀️ In the north of Vietnam, the best time to visit is from late February to April and from late September to November.
February to April marks the time of spring and the days are warm and sunny. September to November is when autumn arrives here and makes Hanoi beautiful most of the year.
 ☀️ In central Vietnam, including Hue, Danang, and Hoi An, the best time to visit is from February to May when the weather is dry and warm.
From June to August, the region experiences high temperatures and occasional typhoons. From September to January, the area experiences cool and wet weather.
☀️ In the south of Vietnam, including Ho Chi Minh City and the Mekong Delta, the best time to visit is from December to April when the weather is dry and not too hot.
From May to November, the region experiences high temperatures, frequent rains, and occasional floods.
The weather can change every year. Make sure to check the weather forecast again for more precise info and pack accordingly.
What currency is used in Vietnam?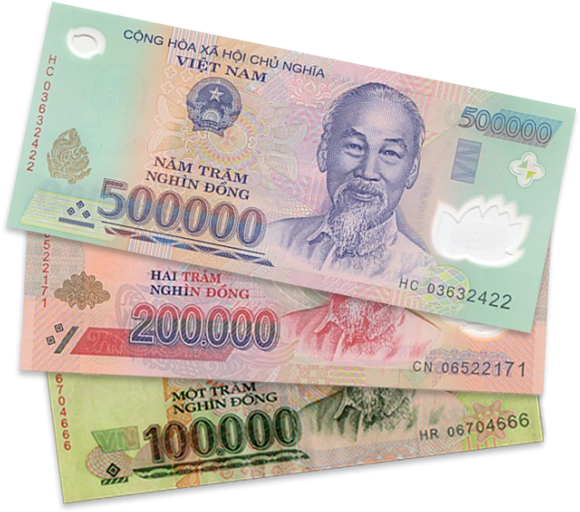 The official currency of Vietnam is the Vietnamese dong (VND). At the moment I wrote this article:
1 EURO ~ 25 410 VND
1 USD ~ 23 590 VND
Credit card is used widely in shops and restaurants, but having cash in hand would make your trip much easier as many street food kiosks may not accept card-paying methods.
When using cards, normally the bank will charge a fee of 3% on each transition. You can also withdraw cash from ATMs.
Can I drink tap water in Vietnam?
No! You cannot.
Tap water in Vietnam has not been properly treated for direct drinking, so don't drink it without boiling it. However, you can definitely use tap water for brushing your teeth, cleaning your face, and of course showering.
This is one of the most crucial things to know before going to Vietnam. Imagine the first day you arrive in Vietnam, you drink water directly from the tap and get sick for the whole trip? You're welcome 🙂
Should I bargain in Vietnam?
The short answer is Yes as prices are often negotiable in Vietnam. You can bargain with the sellers to have a better deal. But it depends on where you buy and what you buy.
Here is the article in which I shared all the useful tips on how to bargain in Vietnam like a local. 
How to avoid taxi scams at the airport in Vietnam?
The first impression is always important, right?
No one wants to be a victim of scams when they just arrived in a country they want to discover. Then, you should get prepared for taxi scams at the airport in Vietnam.
First things first, not all of the taxis in Vietnam want to have your money unreasonably. Many drivers would give you a fair price and bring you to your hotels, safe and sound.
However, there are a few cases where taxis double or triple the fee for international tourists as they know you are new here and have limited info about the prices. 
Here are some suggestions to help you avoid taxi scams at the airports in Vietnam:
✔️ Use the Grab app and book your own driver. If you never heard of Grab, they are similar to Uber.
✔️ Many hotels provide pick-up service at the airport. You can ask your hotel if they have one. Otherwise, just ask them for advice. 
✔️ You can go by taxi, but maybe use the Grab app to check the prices first. Remember, you need to finalize with drivers how much you need to pay before entering the car.
What language is spoken in Vietnam?
Vietnamese is the official language we speak in Vietnam. Nowadays more and more young generations speak second languages. The most common ones are English and French.
If you don't speak Vietnamese at all, it's ok, you can still fully enjoy your trip to Vietnam. In big cities and especially in well-known places, such as Hanoi, Halong bay, Ha Giang, Sapa, Trang An, Da Nang, Hoi An, Hue, and Saigon, locals can speak English, or you can use Google translate for additional assistance.
Actually, we love when you try to speak Vietnamese. A few words or simple sentences can make us melt. In case you're interested in learning some, find below:
Sorry – Xin lỗi
How are you? – Bạn khoẻ không?
You're welcome – Không có chi
How much? – Bao nhiêu tiền?
I'm a traveler and I understand how important to get prepared before visiting a new country, especially when the country is far away from yours and it's your first time to be there.
I hope that all the tips above are useful and could help you ensure a safe and enjoyable trip to Vietnam. If you have any questions, don't hesitate to ask me. Another article about Vietnam will be published soon. Stay tuned!
If you would like to stay updated with the latest content, ensure to subscribe to the AMA Vietnam blog today 🙂